Thanks for taking the time to visit my website. I'll be updating it as much as possible.
So I'm Sarah and I absolutely love animals! I've loved the countryside from a young age and have always had a keen interest in farming and especially dogs and horses. 
At aged 7 I began riding and by the age of 13 was working weekends at a riding school in exchange for lessons.  I met several people in my younger years who needed help with their horses and became a sharer of sorts. Learning lots and never shying away from the hard work involved in it all.
At aged 15 I attended lackham agricultural college in Wiltshire. I was mainly there for the equine qualifications but I also ended up learning a fair amount about sheep from flock management to lambing which we took part in as a side activity. It was two of the best years of my life. I worked so hard on the yard but learnt so so much in return.
I spent a while after college working for an event rider near Swindon but following a riding accident which shook my confidence I left and found a job at a pub in my hometown of Bath. 
Over 20 years, A lot of global exploring and several bars and cafes later I'd had enough of city life so I traveled to wales to help some friends out with their smallholding. I instantly realised I would never go back to my past life and after a year with them I decided to try out my business idea of farm sitting and quickly gathered a client base. I juggled farm sitting with some local riding work and eventually found a decent amount of farm sitting to get me through the years.  Covid threw everything off track in 2020 and I ended up picking strawberries in newent in Gloucestershire where I now live. I'm now ready at nearly 40 years old to follow my passion and build up my business again. 
So that's my life story!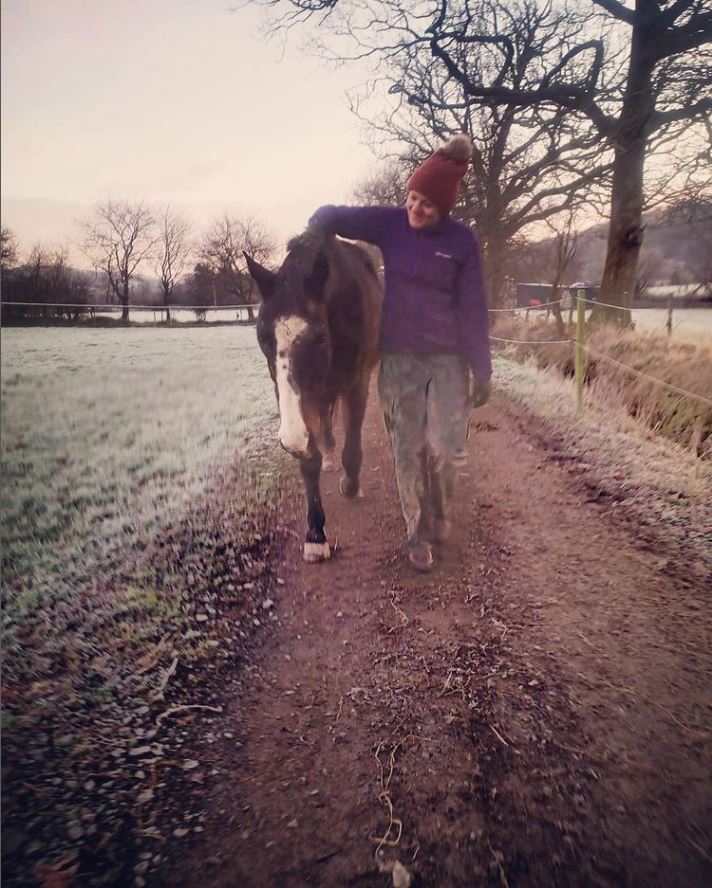 But what about my skills and experience?
Well I'm definitely a grafter and I like to be busy so dont be alarmed if I do some extra jobs around the farm. 
I have a keen eye for detail, I can spot a sick or injured animal easily and would not hesitate to call the vet when necessary.  I have experience with sheep, dog and horse first aid and illnesses and can remain calm and composed in tricky situations. 
I know horses very well. I'm confident and calm around them and would not put myself or the horse in any unnecessary tricky situations.  I'm happy to ride or lunge your horses but would like the chance to get to know them first with you there. 
In my time as a sitter I've overcome many tricky situations in all weathers! I'm good at using my head to figure out such problems and have become adept at mending fences and gates! 
My first priority at every sit is the welfare and happiness of your animals.  I treat them as if they were my own with love and care and my full attention. 
I stay at the property 24 hours a day. The only time I might venture out is for groceries or to go for a short run.  If you'd rather I didn't then let me know and I'll happily bring enough provisions to not leave. 
My promise to you is that your animals will be safe, happy and healthy and your property kept warm and safe for your return.  Giving you complete peace of mind while you take that much needed break.  
So get in touch today! My calendar fills up fast so dont delay if your dates are fixed. Ask me now for rates and availability 
Call: 07534446948
Email: farminsafehands@gmail.com 
Follow me on social media!